A exercise from my Product Design course which says: "Nespresso needs a new support page, based in a fixed wireframe, previously developed by the User Experience team".
Nespresso is a stylish brand, with stylish consumers. They need to feel the brand's image in their support page, and that's the main challenge.
I started collecting some brand guidelines to help me develop the ideal layout and watching the original website to maintain the pattern.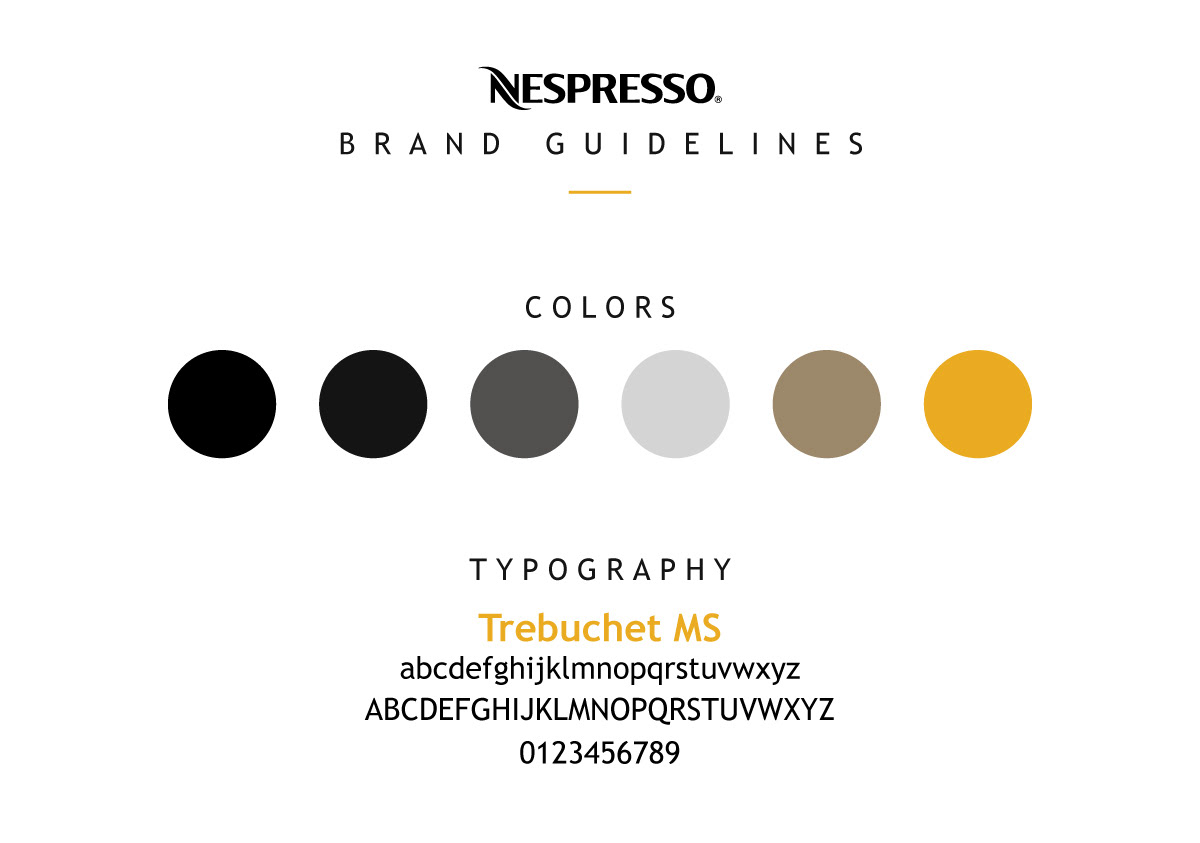 After that, i studied the wireframe to understand the needs of the users and the logic of the User Experience team.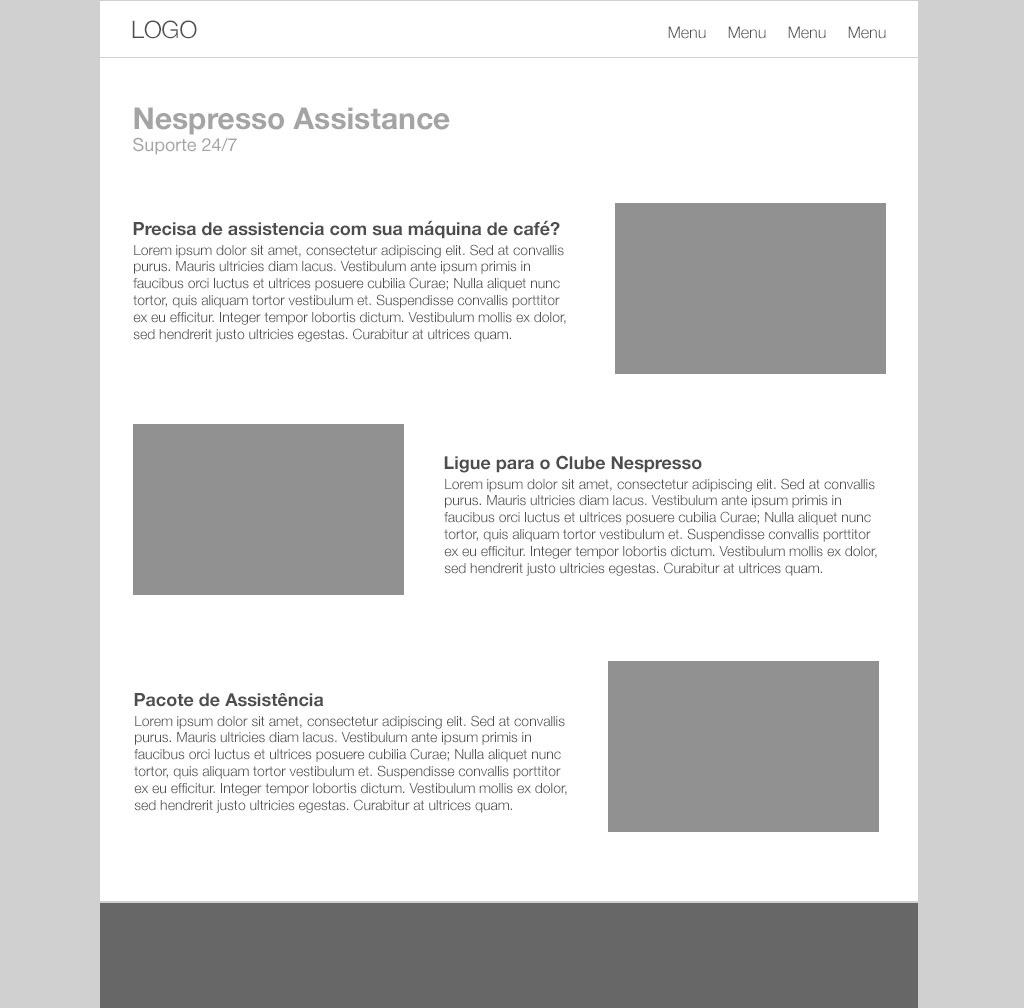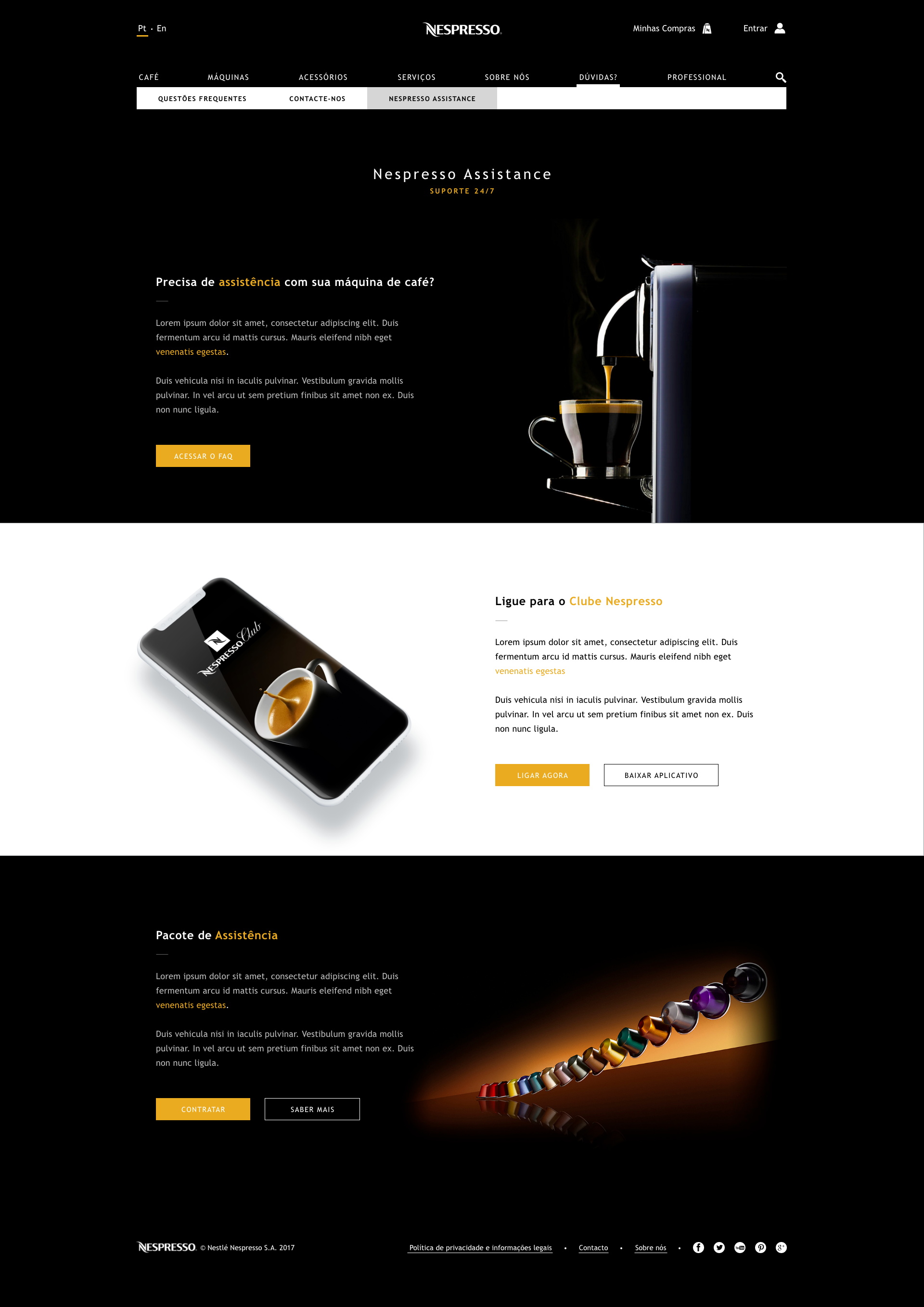 The images that i used represent the Nespresso style. Clean, beautiful and harmonious.
Tiny, but still visible typography, to make a sophisticated effect.
Secondary buttons with the "ghost button effect" to lose highlight.
White space was used with contrast effects to get a lighter look.
I remade the original header and footer, highlighting the main information in the header, with a new research link and a cleaner look. I simplified the footer, with the most important links and social networks.