Lack of assistance to homeless people and waste of mini-personal hygiene products.
Mini Gentilezas was created through a NGO
Argilando
's project called "365 Dias de Agir". The project's objective is to fill an entire calendar with voluntary actions. An idea for one of these days was to create an art that could promote/strengthen a social initiative.
A simple art was created with the intention of spread the idea on Facebook, collecting these personal hygiene items and handing over to social institutions that already work with homeless people. The phone number of a volunteer was made available for the logistics.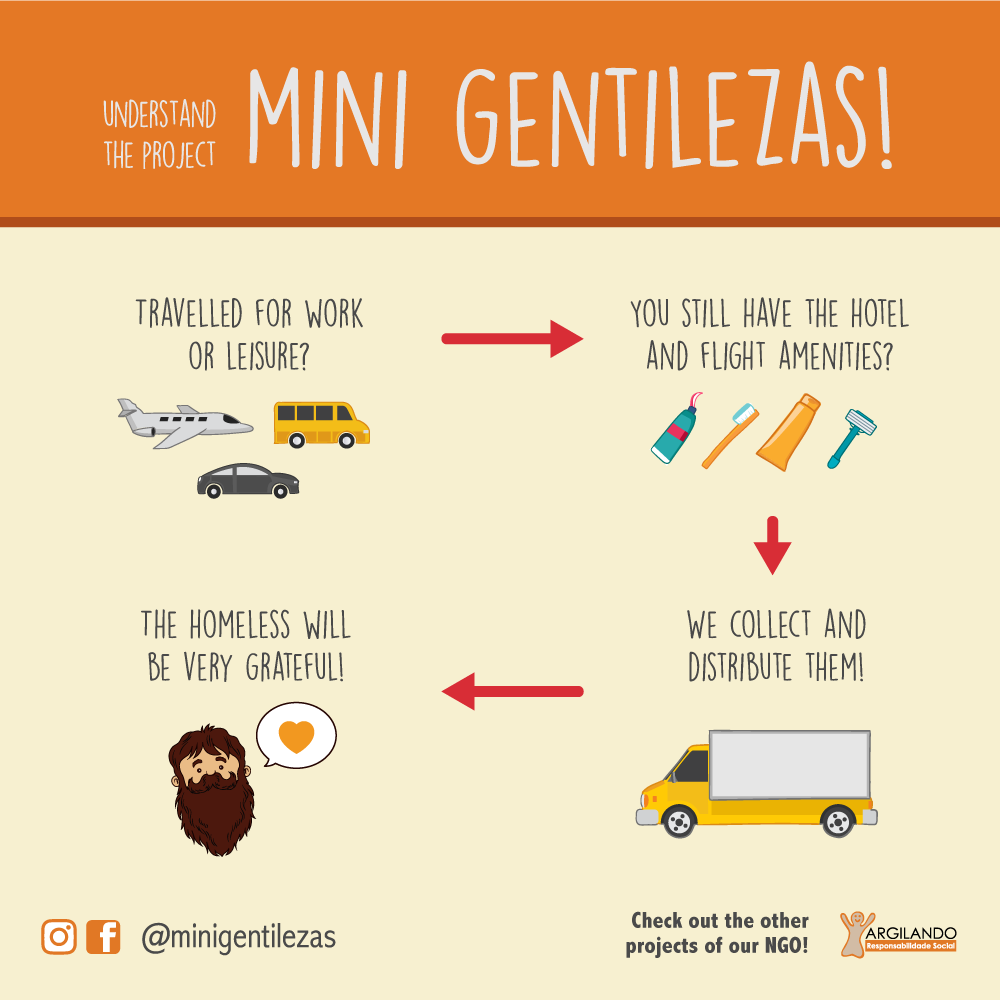 In 48 hours the art reached

5 thousand shares

 and we realised the necessity of turning that art into a project, under the direction of the NGO Argilando.
The expansion of the project was mainly due to 4 reasons:
1.

Self-explanatory and charismatic arts that ease the uncomfortable feeling that may arise when the subject is assistance to homeless people;
2.

The contribution feeling for a greater cause (homeless people assistance) generated with online actions (shares, likes, tagging friends in social media);
3.

Simplicity to request donations, since it doesn't involve money;
4.

 An effective method development to facilitate donations and the project expansion through Brazil cities. To expand the project to a new city, we only need a volunteer collection point, a responsible volunteer to manage the work there and a group of people (or an institution) that works with homeless people.
Since 2016, Mini Gentilezas has expanded to several cities in Brazil, supplying part of the projects needs for personal hygiene items.
To this day (13/04/19), Mini Gentilezas is in 19 states, 76 cities, with 235 collection points, including 3 different countries besides Brazil: Canada, USA and Argentina.
The project contributes monthly with 62 groups / institutions and delivered more than 1 million personal hygiene items.
Every day we create different arts to show the developed work, stimulating the solidarity with homeless people, as well as publicizing the the partner groups work.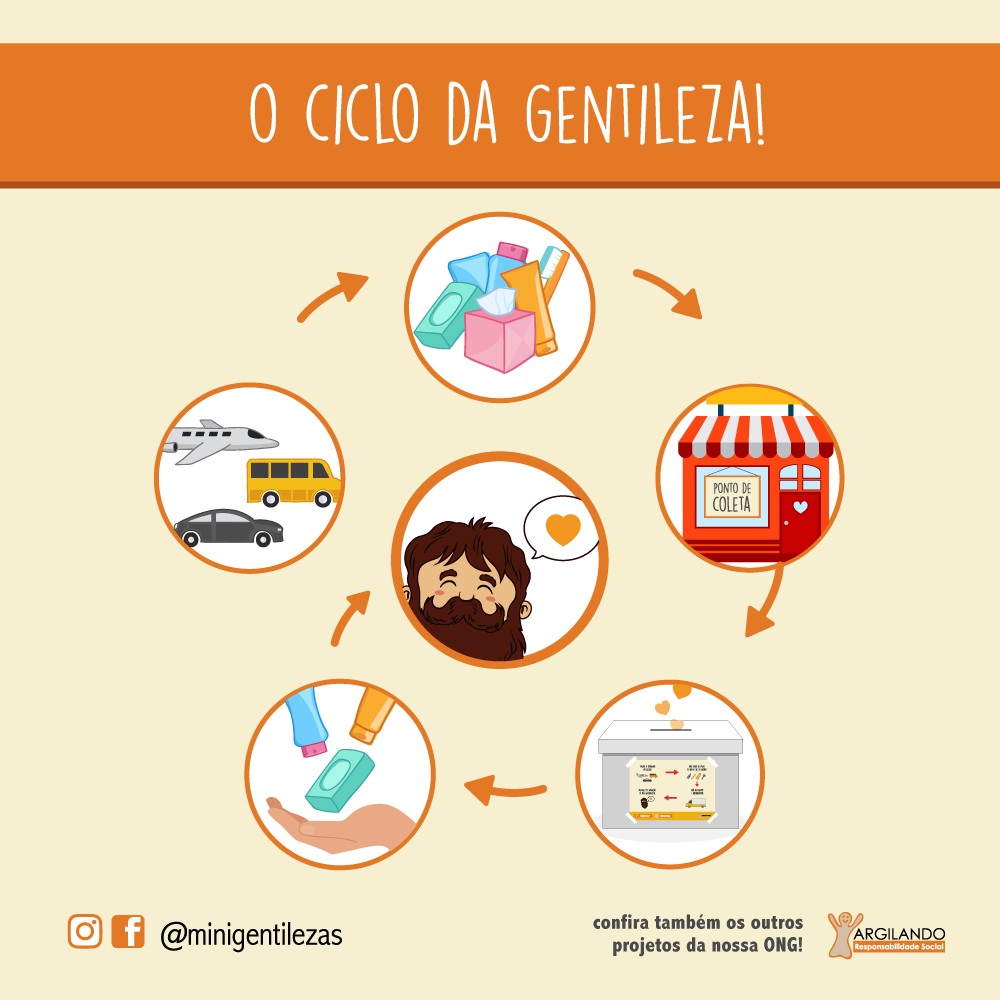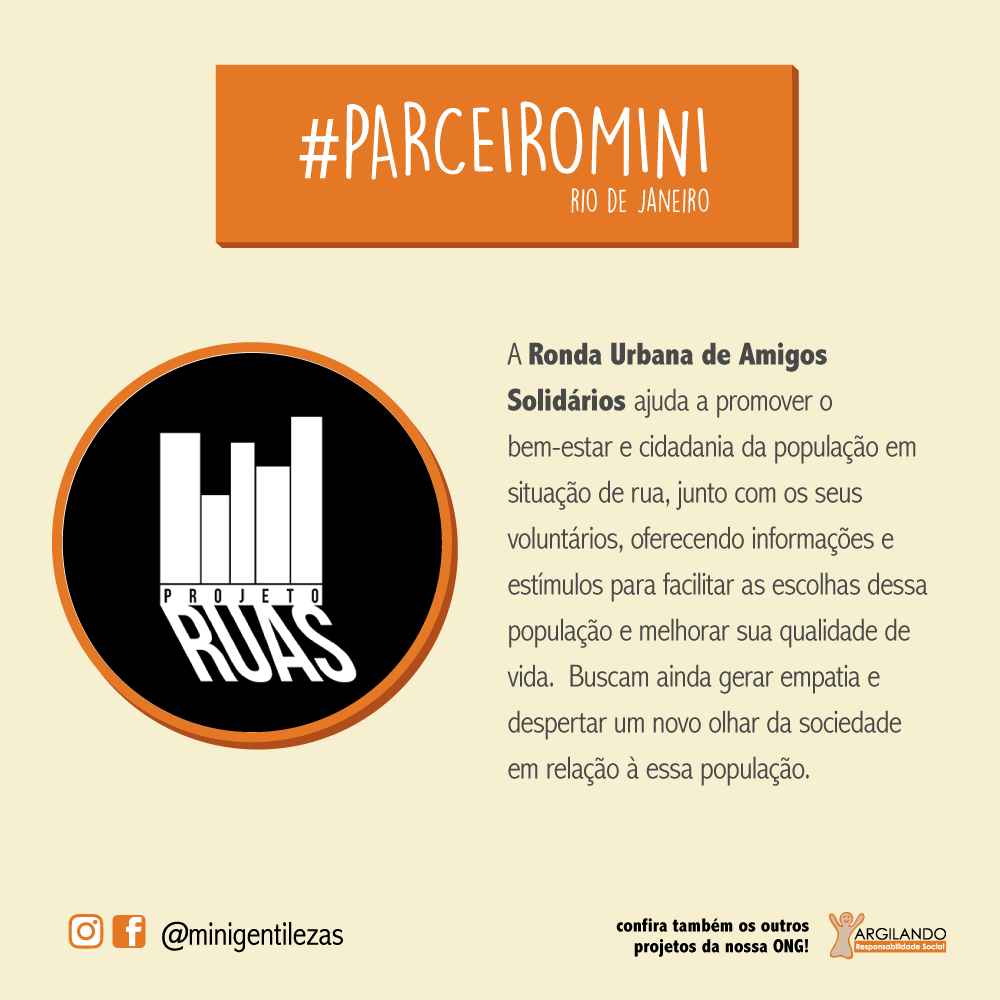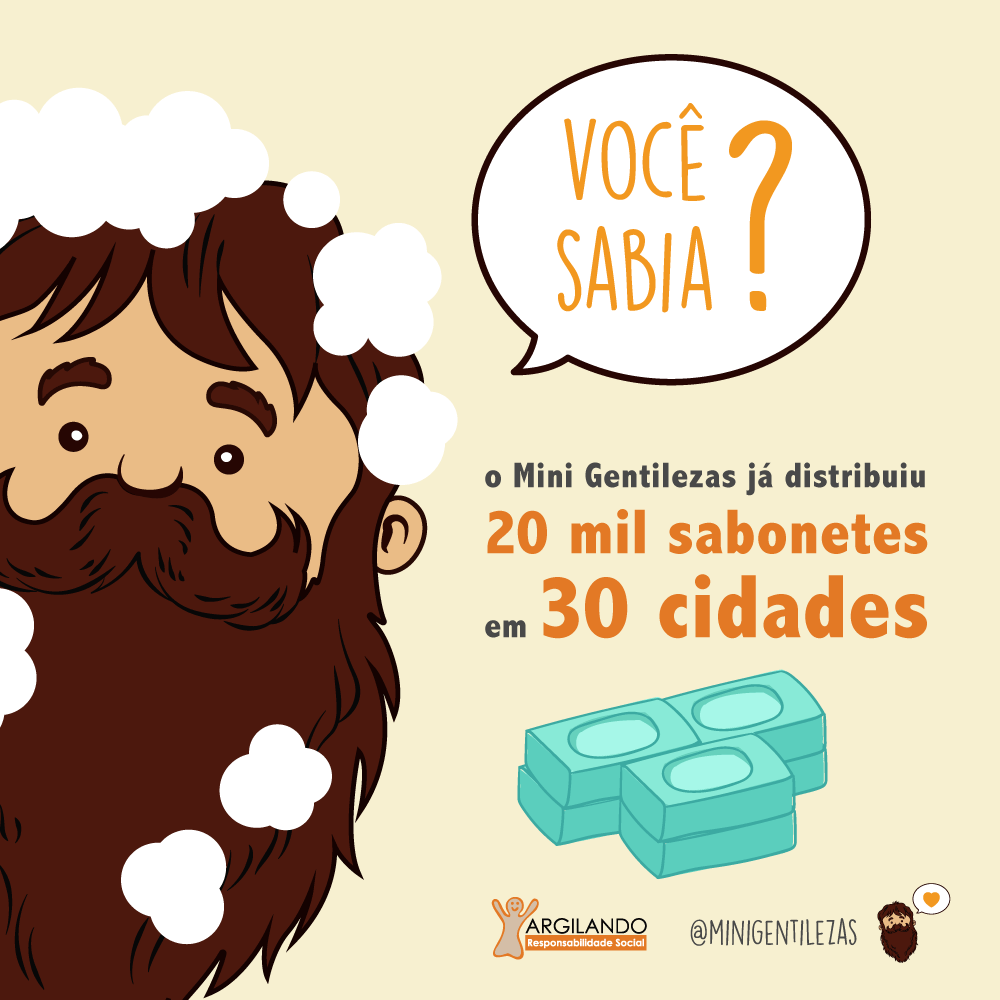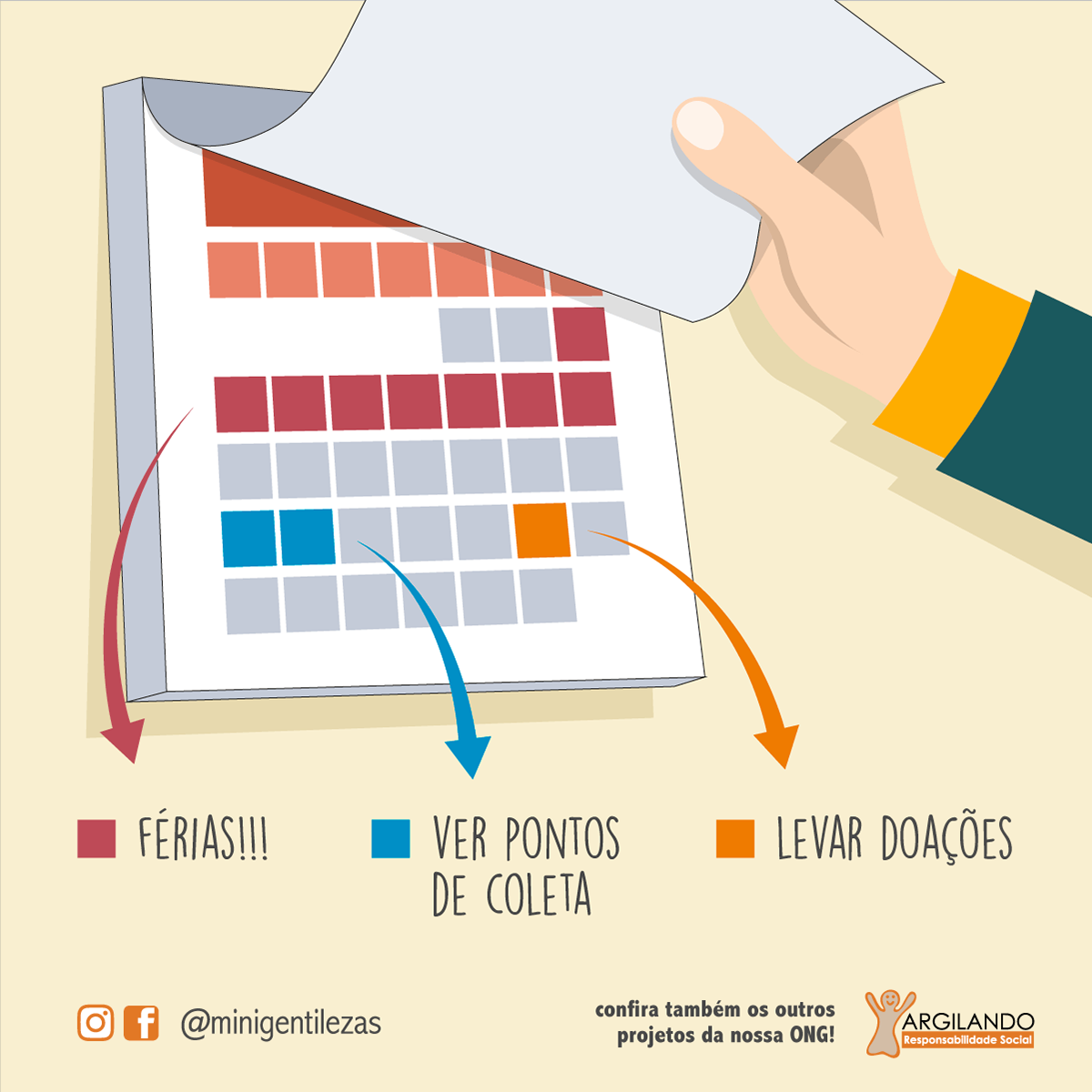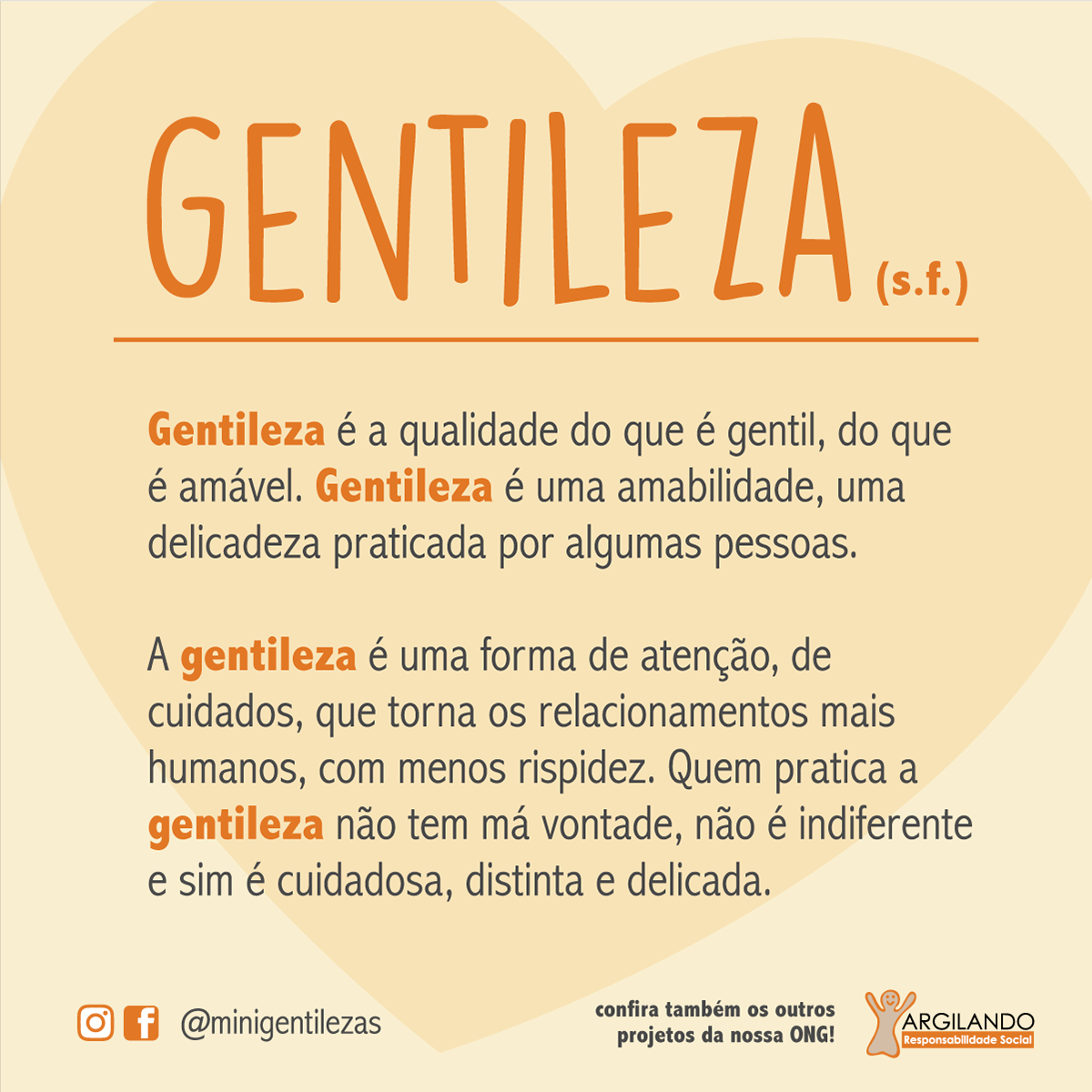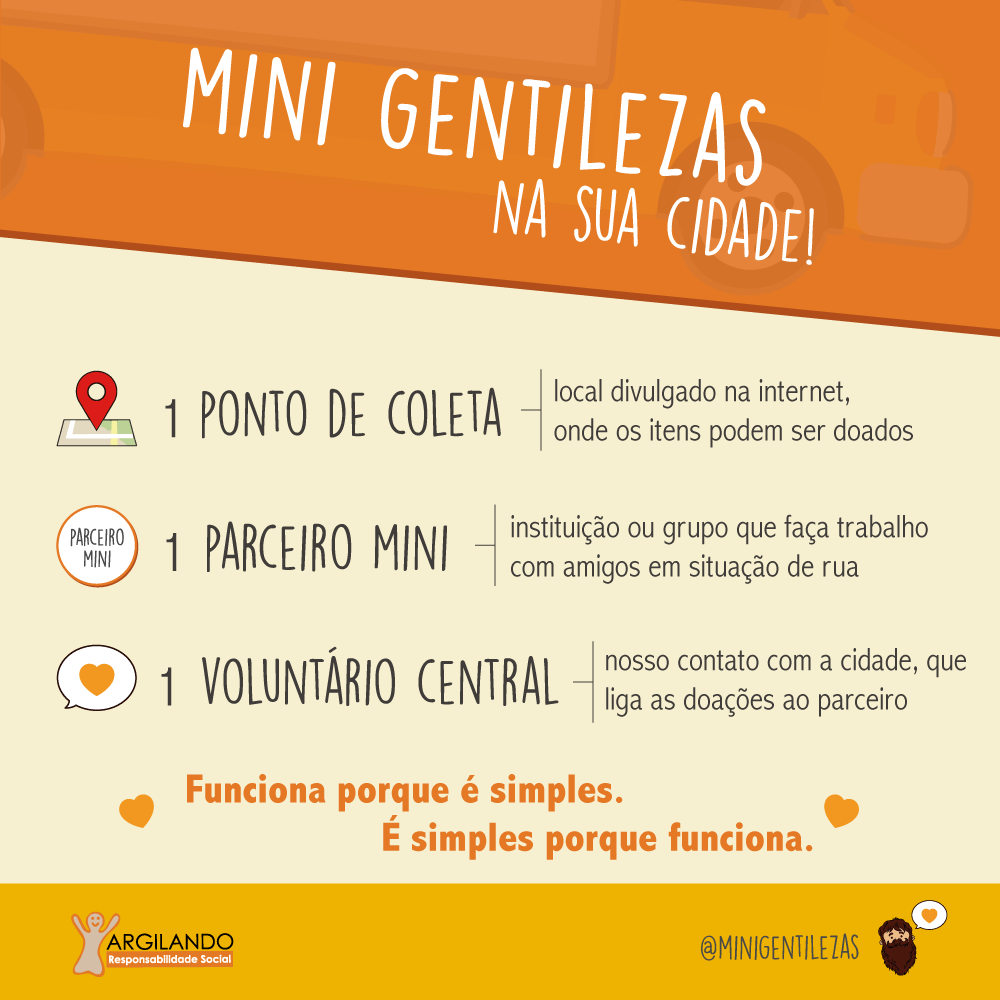 In addition to the digital materials, posters and other printed materials were also been developed, reinforcing the live experience.